For people who know a lot about the island of Madagascar, we don't really need to say much to sell it as an incredible holiday destination. Madagascar has some of the most unique wildlife in the world and many of the most pristine white-sand beaches. It also has some of the most breathtaking forests and plant life, with precious one-of-a-kind natural biomes. Today, we'd like to help you start planning your next big adventure by running through some of the best ways to tour around Madagascar. If you're inspired to book something, take a look at our range of Sustainable Madagascar Tours, and please get in touch if you have any questions for us.
Sustainable Travel is the Only way to Travel in Madagascar
Before we jump into all the wonderful ways to explore Madagascar, it's important that we place all travel to this special island under the lens of sustainability. Madagascar has many truly unique animal and plant species. This alone makes it a precious source of biodiversity worth protecting. The indigenous people, such as the Merina people, have lived in Madagascar as far back as 200 AD, and it's important to visit and observe their culture in a sensitive and respectful fashion.
There are so many reasons why sustainable travel is the only legitimate way to visit Madagascar, and we should probably write a blog all about this sometime. But it can probably all be boiled down to something beautifully simple: this country is special and locals and visitors alike must cherish it.
Cycling Holidays in Madagascar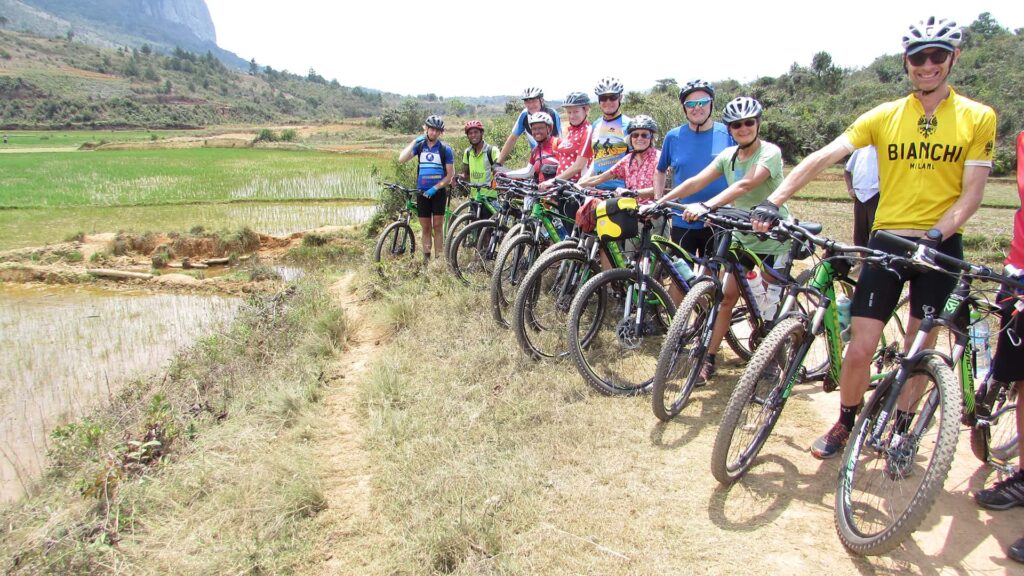 Madagascar is far larger than many people realise. In fact, at over twice the size of the UK, it's the largest island in the Indian Ocean! This great size means that most of the best ways of touring the island help travellers make up a lot of ground. Cycling is the best way to cover a lot of ground without skipping or ignoring anything. With no glass or walls between you and the open road and Madagascar's stunning landscapes, a cycling tour allows the journey to be the core part of the experience. Our 16-day Madagascar Bike Tour moves from the highlands in a south-easterly direction to Ifaty, on the coast.
Hike and Camp in Madagascar
If you'd like to travel a lot slower and to take everything in, then a hiking and camping trip through Madagascar might be exactly what you're looking for. If you want to spend your days in nature, taking it all in, then our 21-day Not Afraid of Caping Tour of Madagascar is perfect for you. Here, you will trek and camp across various parts of this beautiful country, learning about the wildlife and also about the vital conservation efforts in place to not only sustain the natural world, but to ensure it flourishes.
Focus on Madagascar's Incredible National Parks!
With a roster of many of the most unique flora and fauna in the world, Madagascar's national parks are second to none. With chameleons, mongoose, an assortment of birds, and a staggering range of lemurs occupying numerous different niches, Madagascar is an animal lover's dream, so seeing its range of national parks is the best way to observe and even meet as many species and as many habitats as possible. Our 7 Parks of Madagascar Tour is an epic 21-day journey to explore and experience the best of Madagascar!
Embark on a Luxury Tour of Madagascar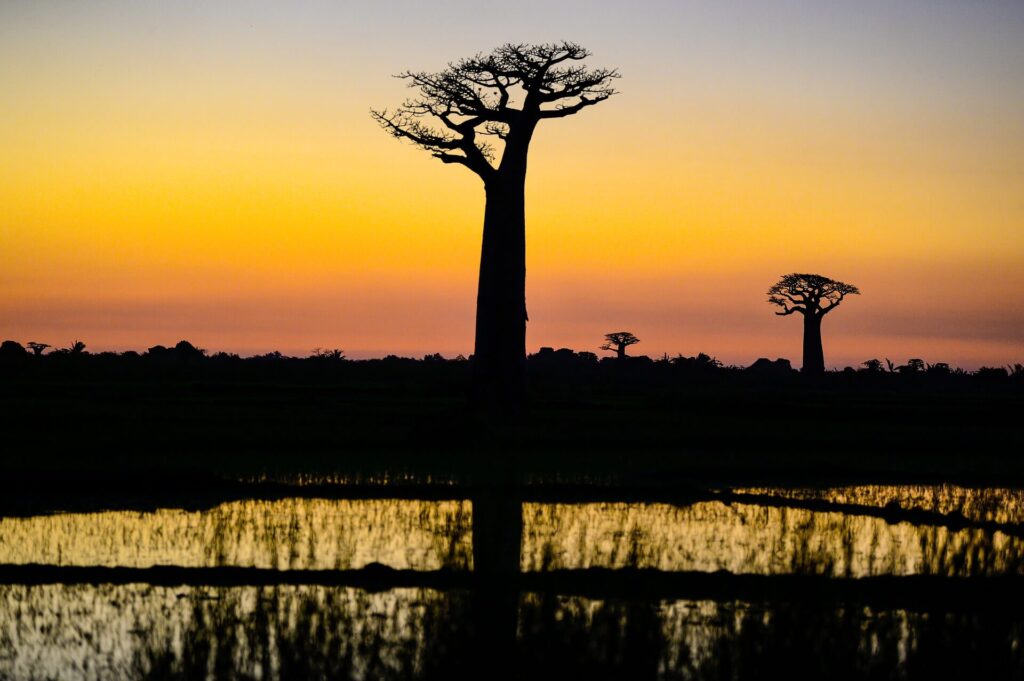 Moving away from cycling tours and epic adventure tours, the final type of Madagascar trip we'd like to recommend today is a luxury tour. This kind of tour has all of the adventure and exploration you could want from a Madagascan trip, but it is also peppered with moments of luxury, including fine dining, beautiful boutique accommodation, and expert local guides to show you around. If this sounds like your ideal trip, check out our 12-day Luxury Madagascar Tour.
That's all we have time for today. We hope we've offered at least one Madagascar trip that appeals to you. If you have any questions about the tours mentioned in this guide, please feel free to reach out. What are you waiting for? Your next great Madagascan adventure could be only a few clicks away!